12 years of quality service 1STOP

Growing up having an excellent hard working single mom setting an example for me and my brother. Showing us, on how doing things right and being responsible for our actions. Made a difference in our course as men with our families. My older brother was not just a bid bother but a father figure. Helping me in just about anything you could think of and I love him for it. Growing up in this industry at a early age. I quickly realized I had a passion in the construction industry breaking things up and rebuilding them with excellence. Seeing the happiness in clients faces and the accomplishments I could delivery was meaningful. My company has a purpose in making a difference.
When hiring 1 Stop here is what to expect
-Dependable
-Determination
-Knowledgeable of Product
-Proactive
-Motivated
-Confident
-Patient
-Communication
-Focused
-Meeting Deadlines
Dantes Benitez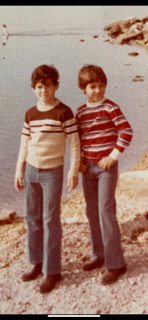 1STOP RENOVATIONS

Get a Professional Services, Call us Now
© 2022 Copyright 1 Stop Renovations, LLC. All Rights Reserved.